TikTok
TikTok is the rapid-growing and the most downloaded app in the world. Since its launch, it has settled on the lists of the most popular social networking apps. It is now available in across 150 markets and 75 languages.
Bytedance built the app and designed it from the app called Douyin, which initially began in China in the year 2014. Due to the censorship limitations of China, Bytedance presented TikTok, which works on a different server. The same company also released Musical.ly to the market but then decided to combine it and its specialities to TikTok.
Creators of the app made TikTok accessible for users below the age of 18. They promoted the younger masses to represent themselves in artistic ways and share it with a global audience.
Member Structure
Members – 40,000,000 only from USA
Member's activity – 880,000 logins every day
Gender Proportion –  44 % Male and 56 % Females
Around 500 million current users worldwide
The app is built for people under the age of 18
The age of the user base is in between 16 to 24 years old
A lot of TikTok videos go viral on different social media networks
The dominance of TikTok users is between age group 16 and 24 years old. Over 60% of users fall under this age group. This is mainly because the app is originally built to target the young audience.
When the app was originally launched, it grew popular among the girls, but ultimately gained the attention of the male users.
Most users of TikTok utilize the app to share brief videos of them doing stuff like dancing, mimic, singing, or acting. Their overall aim is to create their videos and make them go viral on various social networks and get fame. Users, especially the active ones, join their social media accounts to TikTok to get more followers on the different social media platforms.
Process of Signing Up
The registration process takes anywhere between 1 to 3 minutes
One can easily sign up with their phone number
They can also sign up using various social media accounts.
You can see several videos without creating an account
But, you need to have an account to follow other users and hashtags
Creating an account in TikTok is a fast and effortless process. There is no need to provide any personal information except for your phone number and email id, in case if you prefer to sign up through your phone number.
You can also register through various social media accounts such as Facebook, Twitter, Google, Instagram, Line, and KaKaoTalk. When you pick from these options, creating an account can be a matter of one click.
Using the app is also possible without an account. You can unobstructedly view videos and like them even without TikTok profile. But if you wish to follow other users and hashtags, and want to send messages or comment on any video, you will need to sign up to create an account.
Making Contact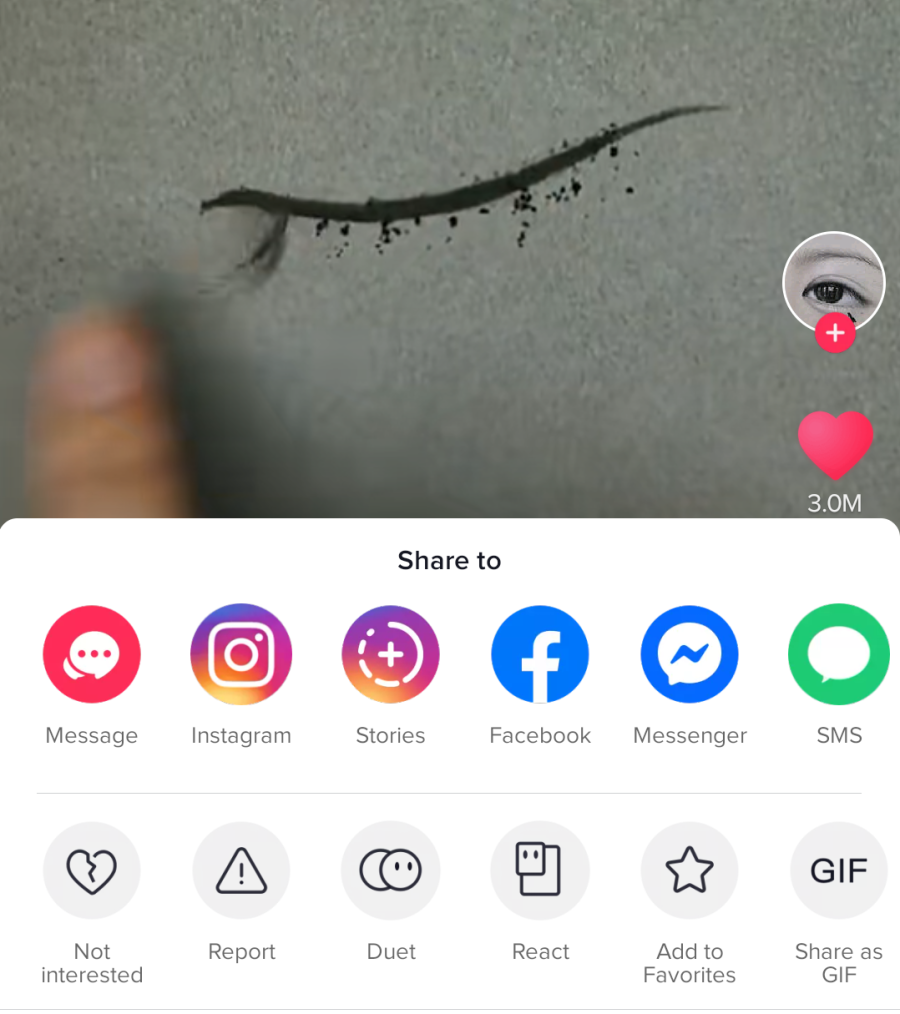 Sending likes tailors to your suggested videos
You can like any video without an account
You can follow users to view uploaded videos on your news-feed
Following hashtags is also possible
Commenting on any videos is free
You can also message other members but that depends on their message settings
Sharing videos to various social networks is also possible
On average, TikTok users consume around 52 minutes on the app every day. This makes user activity very high on the app As per the GlobalWebIndex, around 68% of TikTok users view other member's videos, while close to 55% of the user base has shared at least one video with them featuring in it. Also, around 1 billion videos were viewed every single day last year.
There are four methods to reach other users on TikTok. Firstly, by simply following their profiles. When one user follows another, they can see their uploaded videos on their respective newsfeed. Secondly, by communicating by sending likes as it doesn't just notify the user about the like, but you get tailor-based suggested videos on your newsfeed catering to the kind of videos you like.
Thirdly, you can also comment on other member's video, which can be seen by every viewer in TikTok. Finally, the last feature is sending messages to users. However, this solely depends on the settings of the user to whom you are sending the message. Some members have a setting to only receive messages from users they follow.
Profile Quality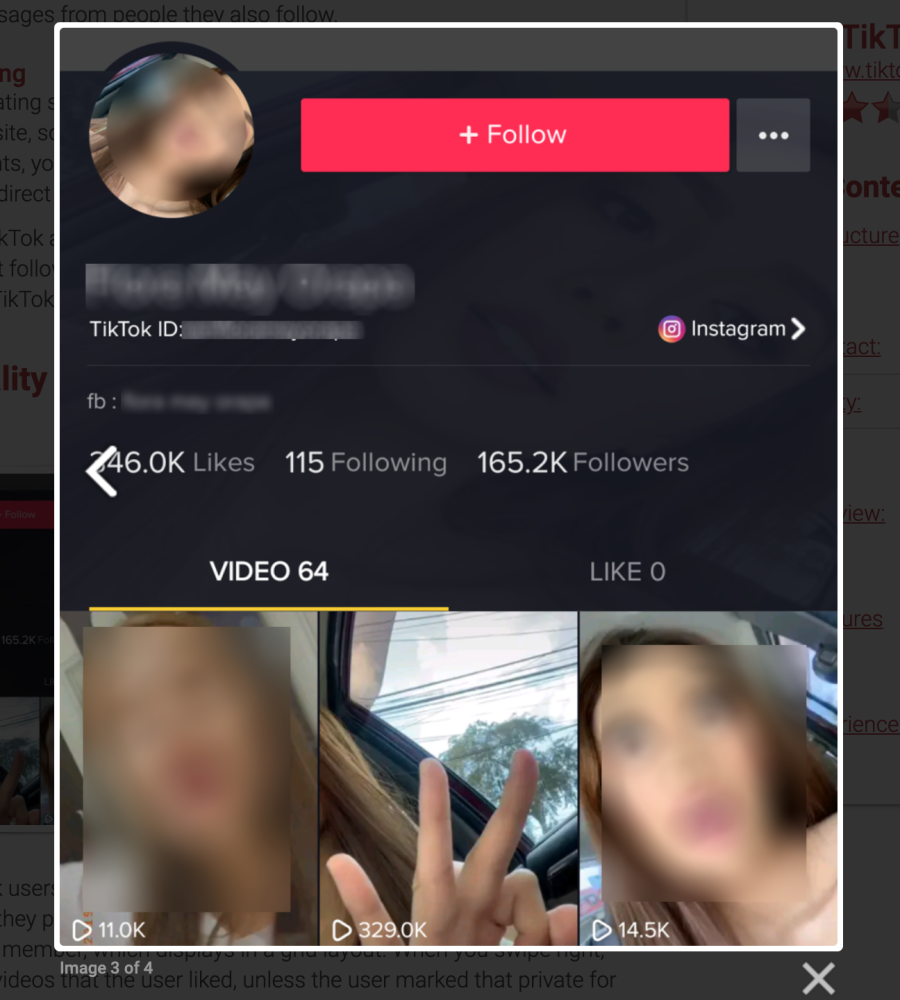 Profiles don't feature any personal information
You are not required to upload a profile and cover photo
Profiles are visible to everyone
Profiles show all your video uploads in a grid layout
Members can hide the videos they liked to the public
You can switch to a Pro account for free to see how well your videos are doing
Profiles of the users of TikTok don't display much information about themselves, except for a really short bio under their usernames. The profiles show the list of videos uploaded by the user. It is displayed in a grid layout. Upon swiping right, one can see the videos that the user has liked unless it is marked private.
TikTok users can also follow each other on the app. One can also see the number of followers and the following count.
If you are a content producer who needs to use TikTok as a stage to improve online visibility and upload only branded videos, you can turn to a Pro account that provides you access to the analytics which can show you all the data about the increase of your channel's popularity.
The App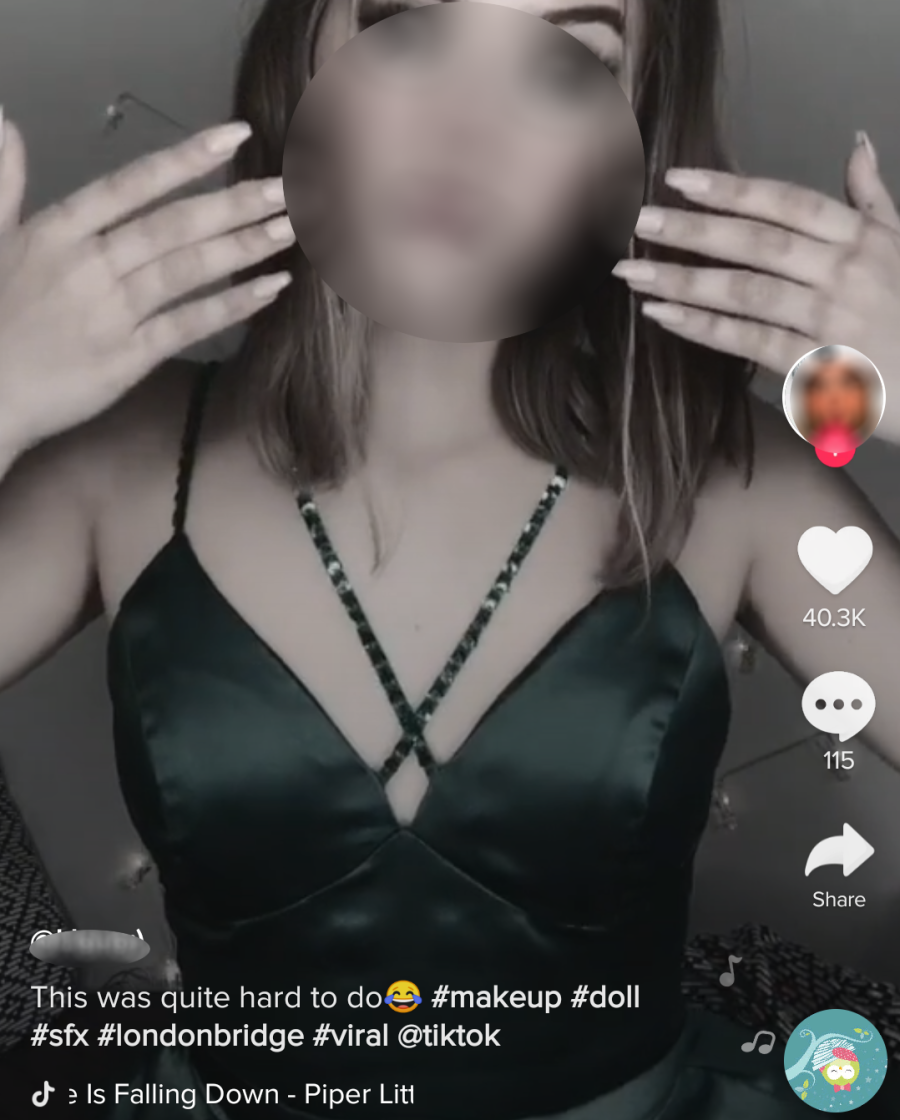 1 billion installs globally
App usability provides a wonderful experience
You need to grant access to camera and microphone
Among the most downloaded apps worldwide
Also comes in a Lite version for users with limited memory capacity
Available for download on leading platforms like Google Play Store, Apple App Store, and Amazon Appstore
TikTok is only accessible as a mobile app. It is available for download on all the prominent app stores like Apple App Store, Google Play Store, and Amazon Appstore. The app requires 310mb of available space to download on your mobile phone.
The app gives an excellent user experience. All the features can be swiftly and conveniently accessed. The app also requires to access to your microphone, camera, and media folder.
Design and Usability
TikTok is devised to deliver a seamless user experience. The brand designs and marketing endorsements serve to the tastes of younger audience's.
All the features of the app can be seen as tabs on the base of every page. These tabs are:
Home – a customized newsfeed based on your liked videos and the users you follow
Discover – to browse and Explore videos based on the hashtags
+ (Upload Video) – to record and upload videos on the platform and other platforms
Notifications – Informs you about all likes, followers and new videos
Me – your profile page
In the 'Me' tab, you will also find a collapsible menu icon that leads you to profile sharing selections and your privacy settings.
Special Features
TikTok has several special features that the users can use for free. These features can be used while recording and uploading a new video on the app.
Photo Templates
These are the various design layouts to pick from and add to your videos and images you wish to upload.
Speed
You can change the tempo or speed of your videos by either opting for a faster or slower pace.
Filters
Filters let you add special effects to your videos and facial features. There are numerous filters to select from like animal faces or different light, shades, and colour of your videos.
Beauty
Just like most of the smartphone cameras or cam apps, these features let you enhance your beauty by adding a beauty filter while recording a video.
Timer
You to set a timer before recording a video. You can also set a timer for 3 or 5 seconds just before the camera starts recording.
Trim
This feature lets you crop and edits your pre-recorded to remove any errors before you upload them.
Duration
You can choose the length of your video before recording. You can choose from 15-second, 30-second, and 60-second time durations.
Background Music
You can add music to your videos by selecting from the music available on the "add music" icon.
Final Verdict
TikTok is indeed an entertaining video, as long as youngsters and enjoying it and not getting addicted to it. The stats of users and daily logins shows crazy obsession over the app. Therefore, parental guidance is always recommended to monitor the usage of the app. Overall, it is an excellent app is used in limits and just for fun.
And finally! That's a wrap.